Services :: Signature Collaborations
golfmarnoch have now extended the range of golf course design services available with a non-exclusive agreement reached with International Sports Management (ISM) where golfmarnoch can offer signature designs working alongside selected professionals managed by ISM. As well as ISM, golfmarnoch also has links to other great names and more details are available direct from golfmarnoch.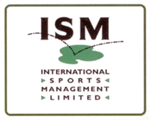 In a recent meeting between Chubby Chandler and David Brookes, Steve Marnoch Director of golfmarnoch Limited outlined how his experience as a golf architect in providing the technical advice during the design and construction periods can combine perfectly with the promotional expertise of ISM and enthusiasm of the ISM players for golf design. Steve is delighted with this agreement as ISM have such a fantastic reputation.
golfmarnoch have already made introductions for ISM to be involved in projects in Belgium and currently a large development in Libya.
In additional to golf it was agreed that with some golf resorts offering other sporting activities including cricket and football, ISM can offer promotional support with a great range of world class cricketers and even football academies with their links with Manchester City.
Steve Marnoch has been aware for some time that professional collaborations offer strength to the golf course design service offered by golfmarnoch and that signature designs are an important part of the current golf development market. As well as the more established names, Steve is interested in working with up-and-coming professionals originating from the developing golf markets like India and South Africa so the wide range of players offered by ISM offers great future potential in those countries.
Signature services on offer will range on a project-to-project basis and will depend on availability but in general services offered can range from;
- advice for major course upgrades and attendance during course openings, associated press and media activity
- ability to use the names and logos for marketing and course promotion on an individual basis or in perpetuity
- advice for complete golf course design with limited site visits, press conferences and attendance during course openings, associated press and media activity
- full signature golf course design including more extensive site visits during the design and construction process, press conferences and attendance during course openings, associated press and media activity
Steve Marnoch believes that by offering the full range of applications clients can choose the level of service and benefit from the combined experience of an experienced golf course architect working with top name professionals managed by ISM.
For more information about signature designers working with golfmarnoch contact or visit the ISM website at www.sportism.net