NVG CUSTOMER SERVICE CONFERENCE - MAART 2008
Spreker Dhr. S. Marnoch, Directeur Marnoch golfarchitecture
Trends, Pitfalls & Possibilities - A Year in the Life of a Golf Course Architect!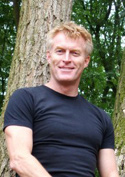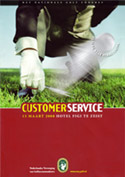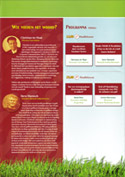 Steve Marnoch, zoon van een hoofd-greenkeeper en golfbaan architect heeft inmiddels meer dan 30 jaar ervaring in golfbaan behoud, project management, landschap architectuur en golfbaan design.
Steve heeft bij de aanleg van vele prestigieuze banen in Europa geholpen. Ontwerpen van zijn hand zijn onder andere; Royal Antwerpen, België; Los Barrancos de La Zagaleta, Spanje; Carnoustie, Schotland; ontworpen in samenwerking met de Europa Tour Proffesionals en Steve heeft pas geleden zijn laatste ontwerp; Maastricht International Golf geopend.
Toen Steve zich als golfbaanarchitect in 1992 ging profileren was hij over een ding erg duidelijk, met zijn ervaring als landschap en baanmanagement kennis, zou dit lmoeten leiden tot een landschap en milieuvriendelijke werkwijze. Als ontwerper kwam hij er echter snel achter dat je bij een goed ontwerp de balans moet kunnen vinden tussen praktisch gebruik van de baan en het budget.
Het ontwerpbureau van Steve, Golfmarnoch wordt ondersteund door experts van andere bedrijven, consultants en projectmanagers om tot een goed ontwerp te komen. Zorg voor een professionele en persoonlijke service, de bouw van golfbanen die plezierig zijn om te spelen en er fantastisch uitzien is de drijfsfeer in hun werk.